Fort Lauderdale Personal Injury
Experienced Broward County Injury Lawyers Aggressively Representing Fort Lauderdale Accident Victims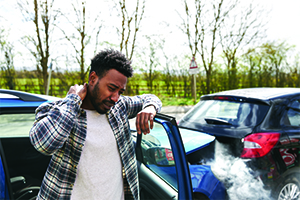 For many accident victims, recovery can initially seem impossible—especially at first. If your injuries are catastrophic, such as a brain injury, spinal cord injury, burn injury or the loss of one or more of your arms or legs, you may need rehabilitation or assisted care for the rest of your life. As a result, you may be prevented from working. That loss of earnings, coupled with the astronomical expense of medical treatment, adds to your stress, making a full recovery even more difficult.
At the Fort Lauderdale personal injury law firm of Friedman Rodman Frank & Estrada, we help accident victims hold those responsible for their injuries financially accountable. For more than 45 years, our firm has stood alongside accident victims, aggressively advocating on their behalf.
What Is a Personal Injury Case?
A personal injury case is a civil claim filed by someone who was hurt as a result of another party's negligence. Usually, accidents are to blame for personal injuries. For example, motor vehicle accidents, such as car crashes, truck accidents, motorcycle accidents, or boat collisions, are common personal injury cases. However, accidents occurring on construction sites, in the workplace, or even at an amusement park also fall under the umbrella of personal injury law.
Other causes of personal injuries include product defects, medical malpractice, exposure to toxic substances, nursing home abuse and neglect and prescription mistakes. When you've suffered serious or catastrophic injuries, an experienced personal injury lawyer is essential to protect your rights and recover damages from the at-fault party.
Qualified Fort Lauderdale Attorneys Ready to Handle Your Personal Injury Case
Our Fort Lauderdale personal injury lawyers handle all types of injury cases, including:
When prospective clients speak to a Fort Lauderdale personal injury attorney at the South Florida law firm of Friedman Rodman Frank & Estrada, they can be sure that our attorneys will treat their case with the utmost urgency. With your input, we will immediately begin developing a compelling claim for recovery of all your damages. Along the way, it's natural to encounter some bumps in the road, but rest assured, we will deal with health and car insurance adjusters as well as any other aspects of the litigation so that you can focus on what matters most—your recovery.
Our lawyers and support staff have helped thousands of injured people, including some of our own friends and relatives, so we appreciate what you and your family are going through. However, our experienced trial attorneys are prepared to fight for your right to compensation in court when necessary.
At Friedman Rodman Frank & Estrada, we have a long history of excellence in obtaining fair settlements and jury verdicts to help compensate our clients for past and future medical expenses, loss of wages and earning potential, and pain and suffering.
Speak with an Experienced Ft. Lauderdale Personal Injury Attorney About Your Case Today
If you or your loved ones have been injured in a Fort Lauderdale accident, reach out to Friedman Rodman Frank & Estrada to schedule a free consultation. We pride ourselves in being compassionate advocates who care deeply about each of the clients we help. Along those lines, we see our role as helping you come to the best decision for yourself and your family, and we promise not to pressure you in any way. To learn more, and to set up a free consultation today, give us a call at 877-448-8585 to speak directly with an attorney in English, Spanish or Creole. We are available to assist you 24/7, anywhere in South Florida, including the towns surrounding our offices in Miami, Fort Lauderdale, Coral Gables, Homestead, and Naples, FL.
Sé Habla Español / Nou Parlé Creole.