Fort Lauderdale Premises Liability
Broward County Personal Injury Attorneys Serving Slip and Fall Victims Throughout South Florida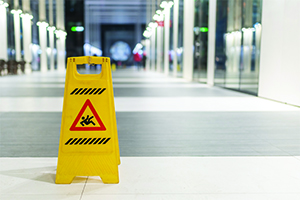 When you visit a business, a neighbor's home, or the doctor's office, you naturally assume that the owner of the property has taken whatever precautions were necessary to make the location safe. However, whether it's due to an oversight, cost-cutting measures, or a lack of regard for visitors' safety, property owners frequently fail to ensure a safe premises. Through a Fort Lauderdale premises liability lawsuit, those injured while on another's property may be entitled to damages to compensate them for their economic and non-economic damages.
At the Fort Lauderdale personal injury law firm of Friedman Rodman Frank & Estrada, P.A., we have a dedicated team of premises liability attorneys that handles slip and falls, construction site accidents, and claims involving injuries resulting from the negligence of property owners.
What is Premises Liability?
Premises liability refers to a type of personal injury claim brought against a business or other property owner based on injuries caused by some hazard or dangerous condition encountered on the property. As a general rule, property owners owe all invited guests a duty of care. While this duty doesn't require an owner to guarantee a visitor's safety, it does require they make an effort to keep their property reasonably safe.
One of the most common types of premises liability cases is slip and fall accidents. However, the doctrine of premises liability is not limited to slip and falls. Below are some examples of situations in which a property owner may be accountable for a visitor's injuries:
Slippery and wet conditions on walkways,
Poorly maintained sidewalks, stairs, carpeting,
Defective or inadequate lighting,
Lack of security in dangerous areas,
Poorly maintained landscaping, thick underbrush, fallen trees,
Failure to post hazardous condition warnings,
Toxic chemicals,
Toxic mold,
Lead poisoning,
Improperly maintained or defective equipment, and
Failure to post "guard dogs on the property" warnings.
If you are injured or if someone you love died as a result of a business's failure to maintain a safe location for visitors, you may be able to file a lawsuit in Florida to recover monies for your accident-related damages.
Who Can Bring a Fort Lauderdale Premises Liability Lawsuit?
Under Florida law, property owners owe a duty to invited guests; this includes both "invitees" and "licensees." An invitee is someone who is present on another's property for the benefit of the property owner. The most common example of an invitee is a customer visiting a business. Licensees, on the other hand, refer to those who are on another's property for their own benefit or the mutual benefit of both parties. A social guest is one example of a licensee; however, there are many others.
The only group of people who are owed a lesser duty by property owners is trespassers. A trespasser is someone who enters another's property without the implied or express consent of the landowner. However, landowners still owe trespassers a duty not to intentionally cause them harm and even to warn them of dangerous conditions that the property owner knows to exist. Additionally, in some cases, children who are trespassing are owed a special duty under the "attractive nuisance" doctrine.
Have You Been Injured While on Another's Property?
With more than 40 years of experience dealing with premises liability claims and other personal injury and wrongful death cases, the attorneys at Friedman Rodman Frank & Estrada have assisted countless people throughout Florida who were seriously injured and families of individuals who died as a result of property owners' failure to maintain safe premises. Our Fort Lauderdale premises liability lawyers are experienced trial attorneys who protect our client's rights and help them recover damages for injuries they suffered in a broad range of premises liability claims. If you have suffered serious injuries due to the negligence of a property owner, call our office at 877-448-8585. You can also reach us through our online contact form. We are available to help you 24/7. Se Habla Español / Nou Parle© Creole.