Attorneys
The Trial Attorneys at Friedman Rodman Frank & Estrada, P.A.
Experienced, Knowledgeable Lawyers Serving Our Florida Communities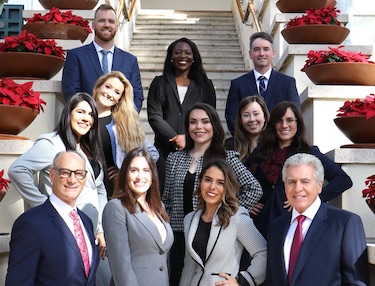 Attorney Harvey D. Friedman began practicing law in 1969 and opened a one-man law office in Miami in 1976. Since that time, his law practice has grown to combine the work of a team of experienced attorneys. Each one brings a separate set of strengths to the practice of law.
A number of attorneys are also AV rated under Martindale-Hubbell's peer rating system. They are active in our Florida communities. Harvey D. Friedman is past president of the Miami Beach Bar Association, and among our ranks are members of the American Bar Association, the Academy of Florida Trial Lawyers, The Association of Trial Lawyers of America, as well as the Dade County Trial Lawyers Association, Dade County Bar Association and Florida Workers' Advocates.
To learn more about our attorneys' educational backgrounds and professional backgrounds, please follow the links below:
We Are Able to Assist You — Whenever You Need Help
An accident can happen when you least expect it but you can call our lawyers for help any time of day, any day of the week. Whether you speak English, Español, Français, Créole, or Português, our South Florida attorneys are dedicated to helping you understand every step of your case.
We urge you to contact us by calling 305-448-8585 or toll free at 877-448-8585 or contacting us online.
Sé Habla Español / Nou Parlé Creole.