Contact Us
Turn to Friedman Rodman Frank & Estrada, P.A. — Our Door is Always Open for Clients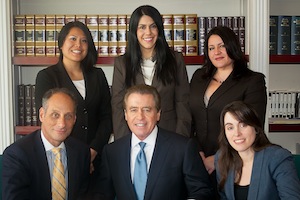 When you contact our South Florida law firm, you will speak with a live attorney — no matter what time you call. We know that accidents don't just happen during business hours. We know that, sometimes, things that seem manageable during daylight hours keep people awake in the middle of the night. Don't be afraid to call.
When you first call, you might hear our lawyers ask: "How can we help you?" We want to understand the problems you face and we will allow as much time as needed for you to tell us about your situation.
Get started by calling one of the numbers listed below or simply completing our online contact form. From the moment we take your case, it will be professionally handled by an attorney who is dedicated to achieving favorable results for you.