Verdicts & Settlements
Florida Personal Injury Verdicts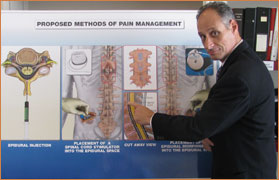 Friedman Rodman Frank & Estrada, P.A. has helped countless individuals and families who have lost a loved one or sustained a serious injury in a wrongful death or accident involving serious personal injury, ranging from vehicle accidents, medical malpractice, workplace injures, defective products, to longshoreman injury and nursing home negligence.
We have successfully obtained justice for our clients at jury trials, arbitrations and mediation settlements. Our success for our clients in recovering damages for personal injury and wrongful death has enabled us to receive numerous recommendations and case referrals. We don't just have satisfied clients but also have established enduring friendships with past clients.
At Friedman Rodman Frank & Estrada, P.A., we also work with other lawyers and law firms as co-counsel under various arrangements that satisfy the requirements of the rules governing attorneys in the State of Florida or other applicable jurisdictions.
Please see our Major Verdicts and Settlements in the following Categories: