Teen Car Accidents in Miami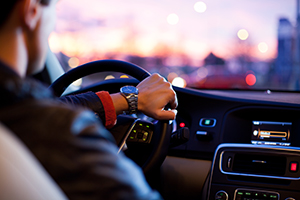 Every teenager's dream is to get behind the wheel of a car, and every parent's nightmare is hearing that their son or daughter was involved in a teen car accident in Miami. These accidents occur every day. If this happened to you or a loved one, know that we are here to help you as we have helped other clients in similar, devastating situations caused by a car accident. Despite what you may be going through, understand that our attorneys and staff can help you pursue your claim against the responsible party.
We know what steps to take to best prepare your case for a successful resolution. Whether you were involved in the accident or if it was your loved one involved, know that we will do everything in our power to ensure your case ends favorably, including pursuing every avenue available to successfully obtain adequate compensation for your loss from as many persons or companies we find to be responsible for your injury.
Common Reasons for Teen Car Accidents in Miami
Teen car accidents are different than other types of accidents because teens have lower than average driving experience under their belt, which may attribute to higher collision rates. In fact, teenage drivers aged 16-19 are three times as likely to be involved in fatal car crashes as compared to the general population. The three most common reasons why teen car accidents happen are:
inadequate scanning of the road for other vehicles or hazards.
driving faster than what is recommended for certain driving situations, such as when making a turn.
becoming distracted by something inside or outside of the vehicle.
As cell phones demand an ever-growing percentage of our attention, teenage drivers are finding it more difficult to cope with focusing on the road and instead, unfortunately, spending too much time focusing on their phones. As a leading cause of accidents among any age group, it is prudent that our attorneys and staff use their expertise to find evidence of whether the person involved in your accident was, in fact, using their phone when the collision occurred.
Considering how high the death rate is for teen drivers, your loved one may have passed away at the hands of an irresponsible driver. It is a heartbreaking realization to make and one that will take time to process, which is why we recommend seeking counsel immediately in order to have someone on your side after the accident as you grieve.
Do not let the death or injury of a loved one prevent you from seeking the compensation your family deserves. Our firm has worked with countless families to pursue a claim for their losses, helping them recuperate lost wages, medical bill costs, rehabilitation therapy costs, pain and suffering, and much more. We will aggressively pursue your claim against insurance companies, other involved drivers, and any party that played a role in the car accident. We only get paid if you get paid.
Make an Appointment
The attorneys at Friedman, Rodman & Frank have over 100 cumulative years of experience working on cases just like yours, fighting for those involved in teen car accidents in Miami and the surrounding neighborhoods and counties throughout the state of Florida. Whether your accident occurred on an expressway or a local road, you deserve to have a team of professionals on your side investigating every aspect and detail of the crash. Call us now at 305-448-8585 to schedule your free and confidential consultation, which can be conducted in English, Spanish, or Creole for your convenience.