Homestead Personal Injury
Highly Experienced South Florida Attorneys Aggressively Pursuing Compensation on Behalf of Accident Victims and Their Families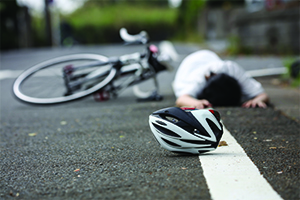 After any serious injury, your life changes immediately. From your day-to-day routine to your long-term goals, nothing is the same as it was. On top of this, you may face mounting medical expenses, which can be difficult—if not impossible—to pay if you've missed work because of your injuries. If the accident was the result of another's negligence, it only adds to the frustration. However, as an accident victim, you have options. Through a personal injury lawsuit, you may be able to obtain significant monetary compensation that will help you pay all of your expenses as well as provide you compensation for the impact that the accident had on your life.
At Friedman Rodman Frank & Estrada, our Homestead personal injury lawyers help to connect individuals with the compensation they need to move on with their lives after a serious accident. We have more than 45 years of hands-on experience handling all aspects of personal injury cases, including investigating potential claims, negotiating with difficult insurance companies, and litigating our clients' cases in court before a judge and jury. We provide all prospective clients with a free, confidential and no-obligation consultation during which we will answer your questions and explain how we can help.
Types of Cases We Handle
At Friedman Rodman Frank & Estrada, P.A, our Homestead personal injury lawyers handle all types of motor vehicle accident cases, including:
Bicycle accidents
DUI accidents
Freeway accidents
Head-on collisions
Pedestrian accidents
Rear-end collisions
Road rage accidents
RV accidents
Taxi accidents
Teen car accidents
We also represent clients in other Miami personal injury cases, including those involving:
Medical malpractice
Nursing home abuse and neglect
Boat accidents
Construction accidents
Dangerous or defective products
What Damages Can You Recover in a Homestead Personal Injury Case?
Accident victims who successfully bring a personal injury claim are entitled to recover damages from the at-fault party. While damages vary widely between cases, as a general rule, Florida law allows victims to recover compensation for their economic and non-economic damages.
Economic damages refer to those out-of-pocket expenses that you incurred as a result of the accident. For example, medical bills, the cost of future medical care, lost wages and any decrease in your ability to earn an income in the future are all economic damages.
Non-economic damages refer to the emotional and psychological impact that an accident had on your life. The most common type of non-economic damages are for a victim's physical pain and suffering; however, there are other types of non-economic damages as well, including:
Mental anguish,
Permanent impairment or disfigurement,
Loss of enjoyment of life, and
Loss of companionship.
Identifying all of your economic and non-economic damages is crucial because only by doing this can you ensure that you are fairly compensated for everything you've been through and will be confronted with in the future.
It is important to keep in mind that while a personal injury case is brought against the at-fault party, more often than not, it is their insurance company that defends the case. Insurance companies have teams of highly paid lawyers whose sole job is to minimize the value of your claim—or outright deny it whenever possible. This is why most accident victims seek out an experienced Homestead personal injury lawyer to assist in the preparation and handling of their case.
Speak with a Homestead Accident Lawyer About Your Injuries Today
If you or a loved one was injured in an accident, the lawyers are Friedman Rodman Frank & Estrada are here to help. We recognize that filing a claim or lawsuit may not be the first thing on your mind after an accident; however, we've been doing this long enough to know that insurance companies rarely offer fair compensation without a fight. We have the skill, knowledge and resources necessary to take on even the largest insurance companies. To schedule a free consultation with one of our experienced personal injury lawyers, call our Homestead offices toll-free at 877-448-8585. You can also complete our online contact form, and one of our lawyers will be in touch shortly.