Homestead Workers' Compensation
Knowledgeable Workplace Accident Lawyers Helping Employees Obtain the Benefits They Need and Deserve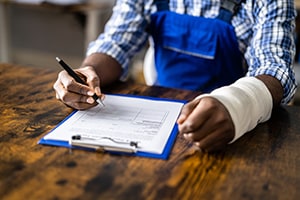 Ideally, you go to work each day, put in a hard day's work, and earn your paycheck. In a perfect world, you walk out at the end of the day unscathed. But what if that's not the case? What if you're injured on the job? Depending on the situation, your whole life could change. You could find yourself in pain, unable to work, and unable to pay for medical bills and other living expenses. If you've been hurt on the job, you can file for workers' compensation with a Homestead workers' compensation attorney – no matter who is at fault. Workers' compensation is a no-fault system, meaning there's no need for employees to prove anyone else was responsible for their injuries in order to receive compensation.
What Should You Do After a Workplace Accident?
If you've been injured at work, the first thing you should do (after seeking medical help, of course) is report your injury or illness to your employer. You should report the incident as soon as possible. If you have already seen a doctor, you should report the work-related incident no later than 30 days from the date the doctor says you are suffering from the injury. If you neglect to report your injury or illness within 30 days, it may result in your workers' compensation claim being denied. Often, employers report workplace accidents on their own. However, if your employer does not report your injury to their insurance provider, you should report it yourself.
Florida Workers' Compensation Insurance Requirements
Generally, all employers in Florida are obligated to carry workers' compensation insurance. According to the Florida Department of Financial Services, your employer should have the workers' compensation insurance information clearly posted somewhere in the workplace. If your employer does not have the insurance information posted, you may contact the Employee Assistance and Ombudsman Office for assistance.
Workers' Compensation Benefits in Florida
Sustaining an injury while on the job and subsequently not being able to return to work because of that injury or illness can be stressful. However, workers' compensation benefits can ease your financial burdens. Workers' compensation benefits may also be claimed if the job given to you when you return to work pays less than the job you held at the time of the injury.
Most employees are covered under an employers' workers' compensation policy and are eligible to receive a majority of their pay for time away from work. Injured workers can also obtain compensation for their medical bills and other expenses. Injuries can include illnesses resulting from exposure to chemicals/pollution, repetitive trauma of the back, head injuries, eye problems, carpal tunnel, and psychiatric issues. Workers' compensation also applies to most work-related injuries sustained while traveling for business or running business-related errands.
Third Party Injury Lawsuits
In some cases, employees may also be able to sue a third party. These are referred to as third party lawsuits because they are filed against a negligent third party rather than your employer. For example, the following parties may be liable through a third party personal injury lawsuit:
A distributor/supplier of a defective machine or piece of equipment;
A driver of a vehicle who was at fault for a motor vehicle accident; and
A property owner or management company for negligent maintenance and security.
In any case, a knowledgeable Homestead workers' compensation attorney is needed to help file a successful worker's compensation claim along with any other claims that may arise from the work-related accident.
Have You Been Hurt in an On-the-Job Accident?
If you were hurt at work, don't wait for your employer to "do the right thing" and offer to pay for your expenses and give you the time off you need to recover because that may never happen. Instead, reach out to the Homestead workers' compensation lawyers at Friedman Rodman Frank & Estrada. At Friedman Rodman Frank & Estrada, our attorneys have been advocating on behalf of injured workers in Homestead for decades. We have an intricate understanding of the Florida worker's compensation system, including the specific time limitations involved, and know what it takes to obtain the benefits you need, deserve and are entitled to. To discuss your options with an experienced Homestead workers' compensation attorney, please contact our office toll free at (877) 448-8585 to schedule a free consultation. You can also connect with us through our online contact form.