Third Party Personal Injury Claims
Miami Personal Injury Lawyers Aggressively Pursue Compensation on Behalf of Accident Victims Across South Florida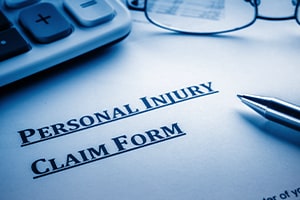 Workplace accidents are common across most industries, even those not traditionally thought of as dangerous. After an on-the-job accident, you may be wondering what options you have. The Florida worker's compensation program is one option. However, third party personal injury claims are often a better choice if your injuries were caused by someone other than your employer. The South Florida injury lawyers at Friedman Rodman Frank & Estrada have extensive experience handling workplace injury claims. Our attorneys can effectively advise you on the best way to bring your claim and will work with you every step of the way to ensure you receive the compensation you deserve.
The Difference Between Workers' Compensation and Personal Injury Law
Under general principles of personal injury law, anyone who is hurt due to another's negligence can bring a claim against the at-fault party, seeking damages for their injuries. To bring a personal injury case, you must prove that the defendant was negligent. The Florida workers' compensation program provides an expedited system for employees injured on the job to recover compensation for their injuries. One of the reasons why workers' compensation claims are resolved more quickly is that the employee seeking benefits does not need to establish that anyone else, including their employer, was responsible for their injuries. Thus, you can bring a workers' compensation claim regardless of whether your employer caused or contributed to your injuries.
However, there are two trade-offs to the workers' compensation system. First, workers' compensation claims are seen as an injured worker's sole remedy against their employer, meaning they cannot bring a personal injury claim against their employer. Second, the compensation available through a Florida workers' comp claim are limited to medical benefits, income-replacement benefits, and death benefits.
So, if you were injured on the job due to your employer's negligence or even your own negligence, you can pursue a workers' compensation claim. But what about if someone other than your employer caused the accident resulting in your injuries? This is where third party injury claims come into play.
What Are Florida Third Party Personal Injury Claims?
A third party claim is a type of personal injury lawsuit that arises out of a workplace injury caused by someone other than an employer. Because these cases are not filed against an employer, injured workers can bring a claim against the at-fault party.
The benefit to pursuing a third party claim is that, if you are successful, you can recover for damages that you would not qualify for through a workers' comp claim. Specifically, personal injury cases allow you to obtain compensation for your non-economic damages, such as for any pain and suffering you endured as a result of the accident.
Third party personal injury lawsuits can be filed against any party who is not your employer or a coworker. Common examples of parties who may be named in a third party lawsuit include:
Property owners
Motorists
Subcontractors
Independent contractors
Manufacturers of dangerous or defective products
Other businesses
Sometimes, third party personal injury claims can be brought at the same time as a workers' compensation claim. Employees who were injured on the job should reach out to an experienced South Florida workers' compensation lawyer to discuss their options.
Contact Friedman Rodman Frank & Estrada for Assistance with Your Work Injury Claim
If you have been injured on the job, don't assume that a workers' compensation claim is your only option. The dedicated personal injury attorneys at Friedman Rodman Frank & Estrada will review your case to determine if you can also bring a third party claim against the party responsible for your injuries. We have nearly 100 years of combined experience advocating on behalf of injured workers and understand the frustrations that come along with a workplace injury. We can help you maximize the compensation you receive for your injuries, so you can more easily move on with your life after the accident. To learn more about the services we provide, give us a call at 877-448-8585 or 305-448-9818 to schedule a free consultation. We represent injured workers throughout South Florida, including but not limited to Miami, Miami Beach, Naples, Homestead, Fort Lauderdale and Orlando.