Road Rage Accidents in Miami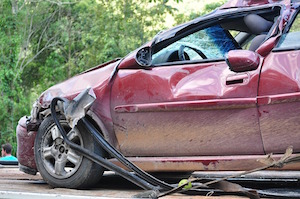 As comical as society makes it seem, road rage is a very serious issue and is considered a criminal offense by the National Highway Traffic Safety Administration (NHTSA). When temperatures rise and traffic delays accumulate, a typical driver may turn aggressive, resulting in a severe road rage accident on a Miami freeway. The accident may have caused injury or death. Regardless of their motive, their actions are reprehensible by law and only an experienced attorney can help you seek the compensation you deserve.
Our attorneys see victims of road rage accidents on a regular basis because they are, unsurprisingly and unfortunately, a common occurrence. We suggest contacting our team as soon as is possible to discuss your case, free of charge. We do not get paid until the case successfully resolves.
Examples of Road Rage Accidents in Miami
If you've been unfortunate enough to have witnessed or been a part of a road rage incident, you will know exactly how impactful such a negative experience can be. Road rage can manifest itself through a variety of ways, but it oftentimes results in an accident. According to the NHTSA, road rage is defined as: "an assault with a motor vehicle or other dangerous weapon by the operator or passenger(s) of one motor vehicle on the operator or passenger(s) of another motor vehicle or is caused by an incident that occurred on a roadway." Some examples of road rage behavior that leads to accidents are:
An action that stops traffic
Reckless lane switching
Tailgating (following closely behind) another vehicle
Cutting off other drivers
Driving aggressively while arguing or giving hand signals
Running a red light
Is Aggressive Driving Equal to Road Rage?
Although very similar scenarios, there are key differences between an aggressive driving incident and road rage. Driving aggressively is considered a traffic offense, whereas road rage is considered a criminal offense, which is much more serious. The NHTSA outlines the nuance between these two concepts as such: Aggressive driving is a result of violating traffic laws and potentially putting others in danger, whereas road rage is the act of using a vehicle or weapon to intentionally assault another driver. As you can see, these concepts can overlap, which is why bringing in the aid of an experienced attorney is necessary when dealing with injuries sustained in a road rage accident in Miami. We have the background and skills to successfully pursue claims involving both aggressive driving and road rage.
Contact Us
We welcome you to reach out to us if you have been part of a road rage accident in Miami, as you may be entitled to compensation. Our attorneys have represented hundreds of injured clients for a cumulative total of more than 100 years and are eager to put their knowledge and experience to work for you. Victims of any accident deserve to know that someone is on their side taking care of their needs and their family's needs. Contact us online, or reach our phone lines 24/7 at 305-448-8585, and let us know about your experience with the accident. We can schedule a free confidential consultation in English, Spanish, or Creole.