Orlando Car Accidents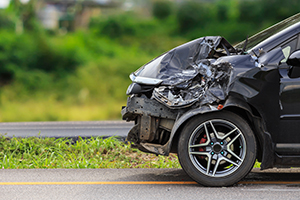 Car accidents are responsible for completely changing the lives of families on a daily basis as a result of their often catastrophic outcomes. As a hub for tourism and travel, Central Florida sees hundreds of Orlando car accidents every year on its major roads and highways, including the 408, I-4, and State Road 50. Those involved in the accidents may be residents, tourists, or visitors. If you or a loved one has been involved in an accident, fatal or not, you have the right to obtain compensation for any and all of the losses you have suffered, whether they be physical, emotional, financial, or otherwise.
Our team of experienced attorneys can help you attain the justice you deserve. We have over 100 years of experience helping clients find closure through successful personal injury claims and lawsuits. We know just how tough insurance companies can be, which is why it is critical that you seek the help of an attorney through this process as soon as possible. Call us now at (877) 448-8585. If there is no recovery, you owe us nothing.
Examples of Orlando Car Accident Claims
A car accident can occur for a variety of reasons. The following are some of the frequent causes of car accidents.
Negligence
Most Orlando car accidents are caused by negligent action taken by the responsible party. This means that his or her lack of reasonable caution was the reason as to why the accident occurred in the first place. Reckless or intoxicated drivers, passengers, bicyclists, or pedestrians who behaved carelessly may be responsible for the collision.

Manufacturer Liability
At times, compensation may be sought from the manufacturer of the vehicle or vehicle parts if their improper design, engineering, or labeling was the cause of the accident. We can bring a successful claim generally by proving that the car was being driven normally, but that a danger or defect of the car was a result of the accident. Some examples of defects include tires prone to blowout, SUVs prone to roll over, and faulty braking systems.

Road Design
If a road has been designed or constructed improperly, it may lead to an accident. Common examples are improperly elevated embankments, poorly placed guardrails, or traffic controls that malfunction.
Types of Car Accident Injuries
Injuries can take many different forms and may take weeks to make themselves evident. These are but a few examples of injuries you or your loved one may have sustained:
Head injuries
Muscle, back, neck, knee, joint, and bone injuries
Whiplash
Loss of limbs
Burns and scars
Spinal cord injuries
Paralysis
Permanent disability
Wrongful death
Any and all of these injuries can be grounds for seeking compensation for your damages from those found responsible and their insurance companies. We will fight on your behalf to secure monies for you for any and all past and future medical expenses you may have, lost wages, loss of earning capacity, disfigurement, scarring, past and future pain and suffering, and punitive damages when appropriate.
To determine exactly what you can claim due to your injuries caused in an accident, speak with our attorneys immediately. As is the case for all Orlando car accidents, it is imperative that you act quickly to provide yourself with the greatest chance at obtaining and receiving the compensation you deserve. Give us a call at 877-448-8585 to speak with us in English, Spanish, or Creole. We don't get paid unless and until there is a successful resolution to your claim.