Bad Faith Insurance Claims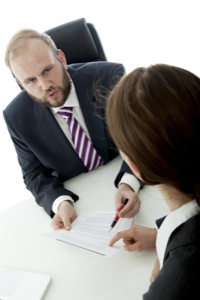 When insurance companies refuse to pay valid insurance claims, they need to be held accountable. The attorneys at Friedman Rodman Frank & Estrada, P.A., are committed to helping policyholders fight back against insurance bad faith in Miami, Homestead, Naples and all through South Florida.
Our legal team has more than 100 years of combined experienced advocating against wrongfully denied or delayed insurance claims. We have a firm understanding of the tactics insurance companies use to make a profit at the expense of its policyholders. Put our law firm's experience and legal resources to work for you. Contact our Miami bad faith attorneys today to schedule a free initial consultation.
Handling Insurance Bad Faith Claims in Miami
An insurance policy is nothing more than a contract between the policyholder and the insurer. When insurance companies fail to fulfill their terms of the contract, they can be held accountable for acting in bad faith. At Friedman Rodman Frank & Estrada, P.A., we offer aggressive advocacy and legal counsel to insured individuals when their insurance company fails to provide coverage as promised. We have successfully secured large settlements for victims of bad faith insurance claims, including cases involving:
Fire loss claims
Casualty insurance bad faith
Health insurance bad faith
Hurricane loss claims
Sinkhole claims
Homeowners insurance bad faith
Life insurance claims
Whether your claim was unreasonably denied or your insurance was retroactively canceled after you made a claim, we will help you take action. Our law firm's Florida bad faith insurance attorneys are effective negotiators committed to helping you obtain compensation for your loss as soon as possible.
We understand the tactics insurance companies use to delay or minimize the payment of benefits. We will apply our knowledge of the insurance industry to your advantage. If a negotiated settlement is not feasible, we will not hesitate to pursue a favorable trial verdict for the monies you are entitled to receive including at times punitive damages to punish the insurance company.
Contact Our Florida Denied Claims Attorneys Today
We have a strong background handling highly complicated bad faith claims involving life insurance, homeowners' insurance and uninsured/underinsured coverage. We have the skills and experience level to help secure your maximum financial award.
Contact our Miami law firm online or call 305-448-8585 or toll free at 877-448-8585 to schedule a free initial consultation with a highly skilled Florida bad faith insurance lawyer. We are available 24 hours a day, seven days a week. All consultations are free and confidential.