Bad Faith Insurance Claims
Dedicated Miami Personal Injury Lawyers Help Clients Hold Insurance Companies Accountable for Mishandled Claims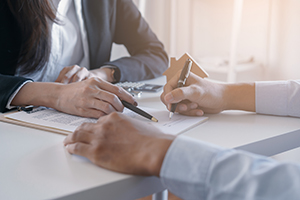 When you purchase an insurance policy, you assume that the insurance company will be there when you need them. However, what happens if an insurance company refuses to pay you for a valid claim or unreasonably delays the settlement process? Bad faith insurance claims allow policy holders to pursue a legal claim against an insurance company, forcing them to live up to their end of the deal. At Friedman Rodman Frank & Estrada, our Florida personal injury lawyers have more than 40 years of experience dealing with insurance companies in all types of claims. We understand what motivates an insurance company to settle a claim, and when an insurance company isn't acting in good faith.
What Is a Bad Faith Insurance Claim?
A bad faith claim against an insurance company is a legal case, usually brought by a party who purchased insurance, against an insurance company. The basis of the claim is that the insurance company failed to engage in good faith, as required under Florida law.
An insurance policy is a contract. While the terms of insurance policies are notoriously complex, when boiled down they are quite simple: the insured agrees to pay a premium in exchange for the insurance company's agreement to pay for any covered losses. However, insurance companies exist to make a profit, and will often search for ways to reduce the amount of money they need to pay out when facing a claim.
There are two types of bad faith insurance claims, first-party and third-party claims. A first-party bad faith claim is brought by the insured party in response to the insurance company failing to pay out on the insured's claim. For example, if you purchase a homeowner's insurance policy, file a claim, and the insurance company mishandles the claim, you can pursue a first-party bad faith claim.
A third-party relates to the insurance company's handling a claim made against the insured party. For example, if you purchase a car insurance policy, cause an accident, and the insurance company mishandles the claim, you can bring a third-party bad faith claim against the insurance company. Additionally, under Florida common law, the person injured in the car accident can also pursue a third-party claim against your insurance company.
What Constitutes Insurance Bad Faith?
Florida law is quite clear when it comes to an insurance company's obligations. Under the Florida Unfair Insurance Trade Practices Act, the following are all considered instances of bad faith:
Misrepresenting the terms or benefits of an insurance policy;
Misrepresenting a fact with the intention of offering a lower settlement figure;
Failing to investigate an insurance claim;
Failing to communicate with a claimant;
Failing to provide a prompt reason for the denial of a claim; and
Failing to notify a claimant if any additional information is needed.
While it may seem clear that an insurance company has acted in bad faith, it can be challenging to prove bad faith under the law. Insurance companies employ teams of lawyers to defend them from any bad faith claims and to conduct discovery. Thus, if you believe your insurance acted in bad faith, it is imperative to enlist the assistance of an experienced South Florida personal injury lawyer as soon as possible.
Contact the South Florida Insurance Bad Faith Attorneys at Friedman Rodman Frank & Estrada
If you recently had an insurance claim denied, or believe that an insurance company is not acting in good faith, reach out to Friedman Rodman Frank & Estrada for immediate assistance. Our dedicated team of personal injury lawyers work closely with our clients to ensure they receive the full benefits they are entitled to under their insurance policies. With nearly 100 years of combined experience holding insurance companies accountable, we have the knowledge, skill and resources necessary to take on the largest and most powerful insurance companies in the country. To learn more, and to schedule a free consultation with one of our Miami bad faith insurance lawyers, give us a call at 877-448-8585 today. You can also reach us through our online contact form.