West Palm Beach Personal Injury
Highly Experienced Personal Injury Law Firm Serving West Palm Beach and Strategically Pursuing Maximum Damages on Behalf of Accident Victims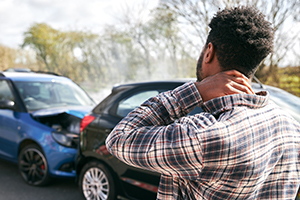 When an injury is caused by the negligence or irresponsible behavior of another individual or business, and that injury leads to physical disability or mental impairment, not to mention financial and emotional damages, it is referred to as a personal injury.
If you or a loved one has suffered a personal injury, your life has changed. You have to face the challenge of healing. Recovering from a catastrophic injury, such as a head injury, back or neck injury, burn injury or amputation, often involves rehabilitation. In some cases, a lifetime of assisted care is required. Work is going to be missed, and wages are going to be lost. The combination of those lost wages and the medical bills can be extremely stressful, not just for you but for your entire family. You have the right to pursue compensation.
Lawyers Well Qualified to Handle All Types of Personal Injury Cases
Our Florida lawyers at the law offices of Friedman Rodman Frank & Estrada have the experience to take on cases involving all types of accidents and injuries in the West Palm Beach and Palm Beach County area, including:
If you have lost a loved one due to wrongful death in West Palm Beach, we can also help. By enlisting an experienced attorney, you are taking an essential step in protecting your rights. We will fight hard to get the compensation you deserve.
Immediate action is necessary, considering the urgency of these situations. We will act quickly to review your case and gather evidence and whatever documentation is necessary to establish your claim. All we ask is that you focus on getting better. We will deal with the calls from the insurance company and all other legal issues that are presented.
We are committed to doing what is in your best interest, whether that means working to maximize your personal injury settlement or fighting for you at trial.
Damages in West Palm Beach Personal Injury Cases
Through a West Palm Beach personal injury case, you can seek to recover damages, which are monetary awards designed to compensate you for the losses caused by the defendant's negligent conduct. These damages are typically categorized into three types: economic, non-economic, and punitive.
Economic damages compensate you for any quantifiable financial losses, such as medical expenses, lost wages, and any future earning capacity loss. This includes both past and future expenses related to the injury.
Non-economic damages, on the other hand, are intended to compensate you for the subjective, non-monetary losses you experienced as a result of the accident. These include pain and suffering, emotional distress, loss of enjoyment of life, disfigurement, and loss of consortium (intimate relationships).
Lastly, punitive damages are meant to punish the defendant and deter similar conduct in the future. In Florida, these are only awarded in cases where the defendant's actions were particularly reckless or egregious.
Florida follows the doctrine of comparative negligence, meaning that the amount of damages you can recover may be reduced by your own degree of fault. Therefore, it is crucial to consult with an experienced West Palm Beach personal injury lawyer prior to initiating a case.
Learn More About Bringing a West Palm Beach Personal Injury
If you or a loved one was recently injured in a preventable accident, the West Palm Beach personal injury lawyers at Friedman Rodman Frank & Estrada are here to help. Since 1976, we've connected countless accident victims with financial compensation, enabling them to move on with their lives after a serious accident. We offer free consultations to all prospective clients, during which we will provide you with an overview of the process, answer your questions, and explain how we can help you obtain the compensation you deserve. Call us toll-free at (877) 448-8585 or contact us online to speak directly with a West Palm Beach personal injury attorney in English, Spanish or Creole. Se habla español/Nou parlé Creole. We are available to assist you 24/7.