Orlando Medical Malpractice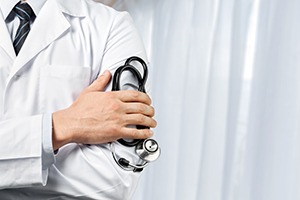 When we seek the help of healthcare professionals, we expect to be treated with respect and appropriate care, but this may not always be the case. Often enough, we find that our physicians, medical facilities, and the staff that work there do not perform their duties responsibly, resulting in cases of medical malpractice in Orlando. If you or your loved one has been improperly treated, or harmed, and suffered a loss due to the inadequate care you received, a claim can be brought for medical malpractice against those who caused or contributed to your loss. We can assist you in bringing a claim whether you live in the Orlando area or just happenned to see a medical provider while you were visiting the Orlando area.
What is Medical Malpractice?
Medical malpractice takes place when negligence occurs by a medical professional which causes you or your loved one an injury. Following are some general factors that most commonly comprise the elements of a medical malpractice lawsuit:
1. Patient-Doctor Relationship: You must first prove that the relationship with the medical professional is one where you were the patient and they were the physician responsible for caring for you.
2. Duty of Care: Physicians have a duty to perform care that is consistent with what the medical community accepts as standard. The doctor's care for you must be akin to that of another physician that is reasonably competent and skilled in the same medical community.
3. Breach of Duty: For your situation to be considered malpractice, the physician must have broken his or her duty of care and acted negligently towards you.
4. Causation: You must prove that your injuries or those of your loved one were caused by the lack of care, inappropriate care or negligence on the part of the physician by any and all means available.
5. Damages: The negligence of the physician must have caused you or your loved one economic or non-economic damages for which to bring a claim.
Medical Malpractice Damages
There are a variety of damages to consider when calculating the compensation that you can receive from a claim. Here are the most common examples of damages to be collected from medical malpractice case in Orlando:
Medical Expenses: The cost of any hospital stays, therapy, medication, or equipment for your recovery which were incurred are considered past medical expenses. Medical expenses which can also be claimed are future medical expenses that will be necessary.
Lost Wages: You may collect compensation for lost wages if you had to be absent or missed any time from your job due to your injury.
Loss of Earning Capacity: If your injury has impaired your ability to earn the same amount of money as you could prior to the malpractice you can be compensated.
Pain and Suffering: If your injury has caused you physical pain or mental distress, you can be compensated for those damages.
Loss of Consortium: If your spouse is the victim of medical malpractice, you may be compensated for the loss of their companionship and services which had been provided before the negligence of a medical provider.
Other Damages: There are more damages to consider, including loss of enjoyment of life, compensation for disability, disfigurement, scarring, deformity, as well as other categories.
Contact Our Attorneys
If you or a loved one have been affected by medical malpractice in Orlando, it's time that you contact our experienced attorneys. We have helped hundreds of clients like yourself through the years, and we can help you seek the compensation you deserve. Call us at 877-448-8585 any day of the week, 24/7, to discuss the details of your case and schedule a free, confidential consultation. We receive no attorney's fees unless and until you receive compensation.