Dog Bites
Respected Personal Injury Attorneys Serving Clients in Miami and Throughout South Florida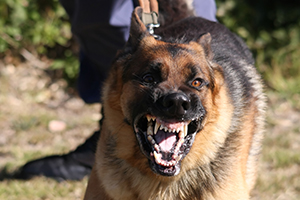 Dogs are known as man's best friend, and, for the most part, they make great pets and companions. However, each year, there are more than 365,000 people who receive medical treatment for dog bites. And when dogs attack, the result can be devastating. At the personal injury law firm of Friedman Rodman Frank & Estrada, our dedicated attorneys work closely with dog bite victims, helping them hold animal owners accountable for their injuries. We understand that the road to recovery after an animal attack can be a long one, and we are here to help you at every step of the way.
What Are the Most Dangerous Breeds of Dogs?
Certainly, most breeds of dogs are even-tempered. However, certain breeds are more dangerous than others. In fact, just a few breeds of dogs are responsible for the majority of fatal and non-fatal dog bites:
Pit bulls
American bulldogs
German shepherds
Mastiffs and bullmastiffs
According to one recent study, pit bull terriers were responsible for 72 percent of all fatal dog bites in 2020. American bulldogs, German shepherds and mastiffs were all responsible for about four percent of fatal dog attacks that year.
Dog Bite Injuries
Dogs have powerful jaws capable of inflicting extremely serious injuries. Some of the most common injuries dog bite victims suffer after an attack include puncture wounds, broken bones, nerve damage, face and head injuries, as well as emotional trauma. However, some of the most serious risks dog bite victims face stem not from the initial attack but from the risk of infection. According to the Centers for Disease Control and Prevention, one in five dog bites gets infected. The most common infections are rabies and Capnocytophaga. Both of these infections can be fatal if untreated, so it is imperative that anyone suffering injuries after a dog bite immediately gets checked out by a doctor. While doctors cannot prevent an infection, they can monitor your condition to ensure you receive the appropriate medical treatment.
Strict Liability in Florida Dog Bite Cases
Animal owners are legally responsible for the actions of their pets. And when it comes to dogs, there is a specific law on the books indicating when a dog owner can be held financially liable for injuries caused by their pet. Under Florida Statutes § 767.04, dog owners are strictly liable for any injuries inflicted by their animal provided that the victim is "on or in a public place, or lawfully on or in a private place, including the property of the owner of the dog."
Under a strict liability theory, the victims of dog bites do not need to prove that the owner of the animal was negligent or failed to restrain their animal. However, Florida dog bite law also contains a unique provision in that a dog's owner will not be liable for injuries caused by their pet if they display a sign on their property stating "Bad Dog." Notably, this does not apply if the victim is under six years old.
Contact a Miami Dog Bite Lawyer to Schedule a Free Consultation
If you or a loved one recently suffered serious injuries in a Florida dog bite, contact the personal injury lawyers at Friedman Rodman Frank & Estrada for immediate assistance. Our lawyers have nearly 100 years of experience representing accident victims in all types of injury claims, including dog bites. Our attorneys are available to answer your questions 24/7. We accept cases on a contingency basis, meaning we will not ask you to pay for our legal representation unless and until we can secure compensation on your behalf. We proudly represent clients throughout South Florida, including but not limited to Miami, Miami Beach, Naples, Homestead, Fort Lauderdale and Orlando. To learn more about how you can pursue a claim for financial compensation in the wake of a Miami dog attack, and to schedule a free case evaluation, contact us at 877-448-8585.