Cape Canaveral Longshore Accidents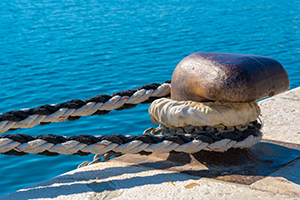 Cape Canaveral serves as a major port for the state of Florida, and due to its popularity, many longshore workers find themselves employed in the area. Given the large increasing quantity of workers and the strenuous work conditions found at many ports, docks, and ships, Cape Canaveral longshore accidents have been on the rise. Port Canaveral is one of the busiest ports for cruises.
If you or a loved one have been involved in a longshore accident in or around Cape Canaveral, it's time to contact our attorneys. We have experience fighting for the rights of longshore workers, stevedores, and dockworkers under the Longshore & Harbor Workers Act (LHWA) which is the federal law providing protections to those workers if they are injured.
What is the Longshore & Harbor Workers Compensation Act?
The LHWA provides its own set of distinct benefits different from those of state worker's compensation. Compensation benefits are based on the injured individual's average weekly wage for the year, 52 weeks, prior to the accident and depend on the extent of your disability from the injuries sustained. These benefits apply to longshore workers or dock workers that load and unload ships as well as harbor workers who assemble, dismantle, or repair ships. The benefits oftentimes will not be received without the assistance of an attorney who can identify those benefits to which you are entitled under the law. This is why you should contact our attorneys now at 877-448-8585 to discuss your case.
The injuries sustained that are covered under this act cover all types of bodily damage including but not limited to the head, back, neck, shoulder, knees, hearing loss, psychological damage as well as injury caused by the exposure to toxic substances, such as asbestos and carbon monoxide. Compensation also covers medical expenses such as physician fees, chiropractors, prosthetics, medical equipment, professional and nonprofessional attendant care and even travel reimbursements.
Categories of Disability Benefits Covered
The LHWA covers four categories of disability, each progressively more disabling:
Temporary Partial Disability
Temporary partial disability occurs if you can still work, as per the treating physician, but are earning less because your capacity to fulfill your job is lessened due to restrictions assigned and your wages are cut or you are forced to work fewer hours because of the restrictions. You may receive compensation equivalent to two-thirds of the difference between your new wages as compared to your old wages. These benefits can last up to five years. This is a common disability benefit provided to longshore workers since the ports usually do not have light duty work available.
Temporary Total Disability
There is entitlement to Temporary total disability benefits when you are unable to earn any wages because you were placed on no work status but you are not yet at maximum medical improvement. You will receive two-thirds of your average weekly wage calculated based on your earnings during the 52 weeks prior to date of accident.
Permanent Partial Disability
When you are permanently partially disabled, you will receive compensation that is specific to the injured body part based on a schedule determined under the act. The extent of your injured body part (permanent disability rating) is used to calculate the compensation to which you are entitled. You may receive benefits indefinitely, depending on the extent of the injury to a body part that is considered scheduled under the act.
Permanent Total Disability
Permanent total disability occurs if the extent of your injuries prohibits you from ever earning a wage in the future. You may be entitled to two-thirds of your average weekly wage indefinitely.
Act Quickly
It is important that you act quickly to file your claim for longshore benefits under the federal act. You have specific time frames in which to do so. This is why it is crucial that you contact our experienced attorneys as soon as possible to prevent losing benefits to which you are entitled because of your injury. Contact our attorneys for help in filing a claim for longshore accidents in Cape Canaveral. Start receiving your benefits as soon as possible. We are available seven days a week, 24 hours a day, at 877-448-8585. Call to discuss your case and set up a free, confidential consultation in English, Spanish, or Creole.